InsincerelyHer.com: 
"It's easy to see why this product is a hit – it's fucking brilliant if you ask me! It makes the perfect Christmas gift for the beauty enthusiast or aspiring Youtuber – or yourself! Always remember to treat yourself, my girls."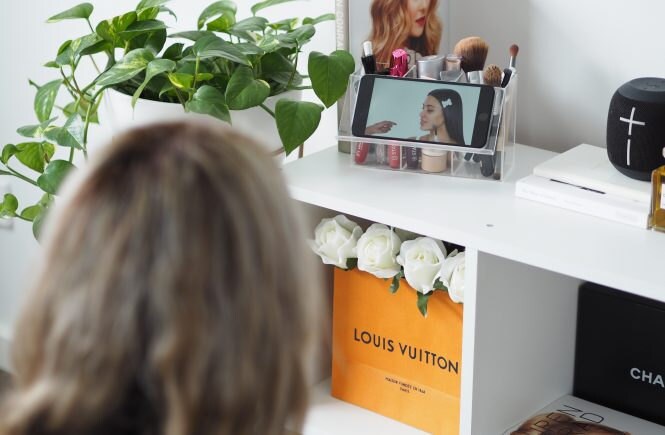 Read the whole article here: http://www.insincerelyher.com
KIIS 106.5:
"So who's the insanely talented 17-year-old designer? Juliette Davies is the mastermind behind the product and spoke exclusively to KIIS."
DianePenelope.com: 
"...This is a game changer for the makeup maven. If you have no idea what to get your teenage daughter, this is the best stocking stuffer out there."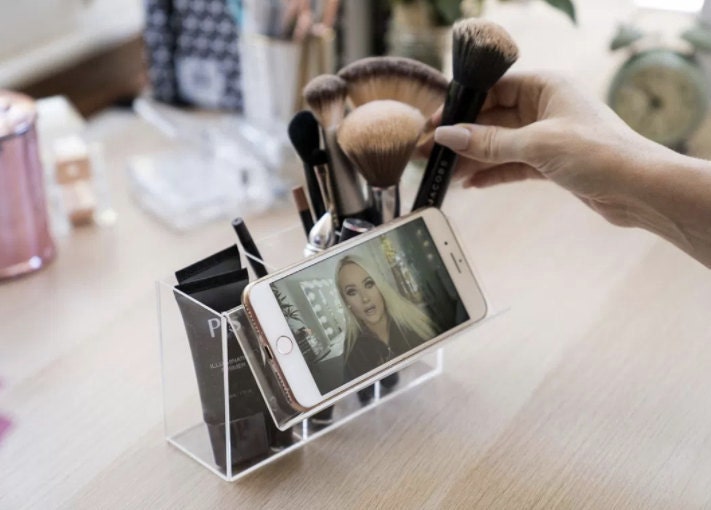 Read the whole article here:
MyFatPocket.com: 
"Lo and behold, an Australian high school student, Juliette Davies, came up with a genius idea and designed a brush holder that is perfect for those of us who watch videos on our smartphones and do our makeup at the same time. In fact, it is not just perfect as a brush holder. You can use it to store stationery on your study table or work desk..."
Read the whole article here:
NewBeauty.com: 
"The brainchild of Australian high school student Juliette Davies, Aesthetic Studio Co.'s Brush Box is one of those, "Why didn't anyone think of this before" products that you never knew you needed. 
The Brush Box looks just like any other clear, acrylic makeup organizer, but its angled phone stand is what makes it an absolute must for anyone who spends hours trying to perfect their favorite beauty influencer's or makeup artist's looks."
Read the whole article here: